Upcoming Workshops for 2017
Coming Home to your Medicine Bundle: A mastery course Saturday September 9 & Sunday September 10 2017 for anyone with a Mesa or medicine bundle and an opportunity to go deep into the rich Medicine work together.
Medicine Woman Series: An in depth 4 part series designed for women to facilitate their empowerment beginning October 2017
Soul Retrieval Workshop: This course is open to anyone with a Medicine Bundle or Mesa. The course will include powerful Shamanic Journeys and direct revelation with your Spirit Helpers. We will learn in the three fold method. November 2017
Please scroll down for more information on any of these workshop opportunities:
~~~~~~~~~~~~~~~~~~~~~~~~~~~~~~~~~~~~~~~~~~~~
Coming Home to Your Medicine Bundle
Only 2 spots left in this workshop
September 2017
I am pleased to offer this opportunity for you to strengthen your connection with your Mesa. Our Mesa's are Medicine bundles of power objects that can give us a sense of relationship with the sacred, and a representation of our initiations with the Pachamama.
In our busy lives we sometimes do not have the time to sit in sacred space and tune into the wonder that is available. This workshop is designed to provide you with a sacred container to go within and find the Ceke lines to your empowerment.
The workshop will be based on the teachings of the Quero of Peru, but also an invitation to connect with our land in this Sacred Valley of Kamloops. We are in powerful changing times and our Mesa's can support our journey forward. Together we will support each other in this transformation.
I invite all Mesa carriers those of you that are beginning and those that may have been fully initiated.
Saturday September 9 5:00 ~ 9:00 pm
Sunday September 10

9:30am~5:00pm
Location: Kamloops
Investment $140.00
For More Information:
Therese Dorer 250-578-8437
Email This email address is being protected from spambots. You need JavaScript enabled to view it.
~~~~~~~~~~~~~~~~~~~~~~~~~~~~~~~~~~~~~~~~~~~~~~~~~~~~~~~~
Medicine Woman Empowerment Series

2017~2018
The Next Medicine Woman Series will begin
October 2017
Please contact Therese if you are interested in this Series
A four part Series designed to Empower and Enlighten
I invite you to a Medicine Woman series designed for women who are interested in creating a direct connection with Spirit through ancient teachings. We will explore the teachings of the Celtic, Inca, and connect directly with our Spirit Guides and wise ones and remember the wisdom from our lineages our grandmothers and their teachings. We will create a Medicine Bundle, Power bundle that will embody our strength and wisdom. We will connect through laughter, stories, song, Shamanic journeying and being on the Mother Earth. This series is for those new adventurers, and to those who may have a Mesa or bundle, and would like to continue their studies. We will create our Bundle with our love and intention and learn how we can make our Medicine Bundles "grow corn" for us in our everyday lives. The intention of the series is to provide empowerment for Women as we move forward into our next steps in life.
Investment for each workshop: $375.00
Location: Kamloops
The workshop will be held in a private setting we will do fire ceremony, and have access to a sacred garden.
For More Information:
Therese Dorer Phone or text 250-578-8437
Email This email address is being protected from spambots. You need JavaScript enabled to view it.
Website: www.crystalclearinsights.ca

We begin in the South
We are more than our stories the work of the South will be to release the past stories and old hurts

October 2017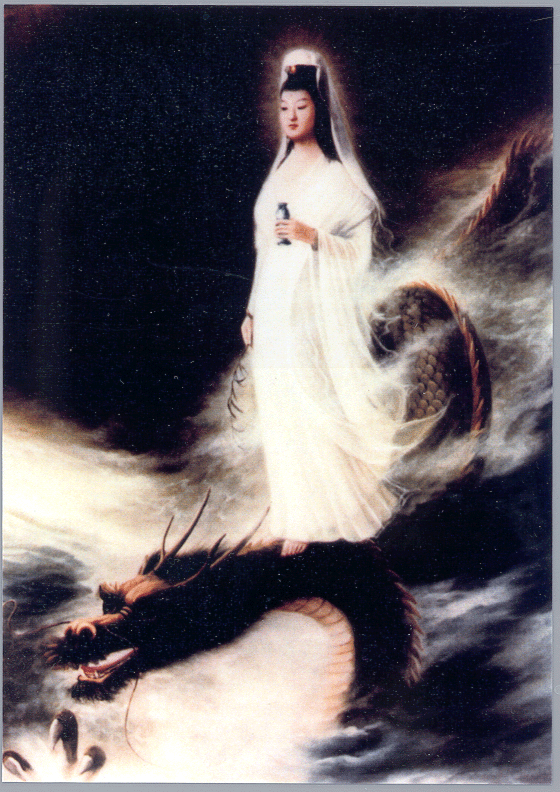 Friday October 20 5:00 pm ~9:00 pm
Saturday October 21 9:00 am~5:00 pm
Sunday October 22 9:30 am~5:00
We begin in the South on the Medicine Wheel here we find the archetype of the Serpent Sacha Mama Mother of the waters and we are encouraged to shed the past so that we may be re born, we are asked to Re-set and release the old stories and that which do not serve us. We will work with the element of water to create fluidity in our life, releasing that which is "stuck" so that we can be free to create the reality we desire. To begin your Medicine Bundle in the South you are asked to bring three water stones, one from a river, one from a creek and one from a lake. These stones will be our connection to the waterways and help us to release the past.
In the West we allow ourselves to die to the old and embrace change having no fear of death or changes in our lives

West
February 2018
Friday February 22 5:00pm~9:00pm
Saturday February 23 9:00am ~5:00pm
Sunday February 24 9:30am~4:30pm
We meet again in the West the land of the dying sun here we find the archetype of the Great Bear, and the Jaguar, we are asked to have not fear of change, to die to the old so that we can be re-born. The West is a powerful direction which will include learning ancient traditions of dying to the old to be rejuvenated and re born having released old fears. For your medicine bundle you will be asked to bring three stones one from a mountain, one from a cave or opening in the earth, and one from the land you live upon.
We explore our potential and dreams

North
April 2018
Friday April 19 5:00pm~9:00pm
Saturday April 20 9:00am ~5:00pm
Sunday April 21 9:00am~4:30pm
Welcome to the North on the medicine Wheel, here we embrace the archetypes of the Humming bird and Buffalo. The north is the place of the power of prayer and pure potential the invitation to drink directly from the sweet nectar or life having no fear of the impossible journey and embracing not knowing and not taking positions. Here we will look at our personal archetypes we may have embraced to survive our journey. Are we the peace maker, hero, victim? We will uncover our soul pieces we may have lost along the way. To continue to build your medicine bundle you are asked to bring an amethyst, a rose quartz crystal, and stone from open grasslands or field.
We envision our destiny in the
East
June 2018
Friday June 21 5:00pm~9:00pm
Saturday 22 9:00am~5:00pm
Sunday 23 9:00~4:30pm
We arrive at the East on the Medicine Wheel, here we are ready to envision for our next step, the archetype of the East is Eagle and we are asked to see the world from a new perspective allowing us to fly high above and trust in our intuition and knowing. We will journey to find our highest destiny and call on the Eagle to teach us her ways. For your bundle you will be asked to bring a crystal, a feather and a stone that will be your destiny stone.
Soul Retrieval Workshop
November 2017
Soul Retrieval is the most profound and important work we can embrace at this time it is a way to retrieve the lost parts of our being and come into wholeness. These can be lost from childhood trauma, illness, and stress in our everyday life. Therese will guide you to find the lost pieces for yourself on a personal level, and teach you to reconnect for others. Therese has been taught by the Medicine women and men from Peru and has personally guided many clients to find lost soul pieces in her private practice. Therese will share the various methods that she has been trained in. Re connection allows you to be fully present in your life and invites you to trust in yourself and your journey forward.
Dates:
November 10 Friday 5:00~9:00pm
November 11 Saturday 9:00~5:00 pm
November 12 Sunday 9:30~5:00pm
Investment $375.00
Location: Kamloops
This course is open to anyone with a Medicine Bundle or Mesa. The course will include powerful Shamanic Journeys and direct revelation with your Spirit Helpers. We will learn in the three fold method.
Shamanic Journeying which fosters direct revelation

Practical healing opportunity's for the participant on a personal level and to support others

Ceremony to invite in the highest light, love and truth to support our sacred work
Set in a private setting with access to a fire pit and sacred land to facilitate change
For More Information:
Therese Dorer phone or text 250-578-8437
Email This email address is being protected from spambots. You need JavaScript enabled to view it.
Website: www.crystalclearinsights.ca